Testimonials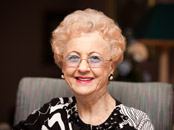 Barbara Dauphinais - "We are enjoying our two bedroom
apartment that we've been living
in for nine and a half years. Our
friends and neighbors here are
pleasant and friendly, as well as
the staff."


---
Leona Barden - "I have lived here since 2002 and have been very happy. I am eighty-eight years old and could not be in a more pleasant place."

---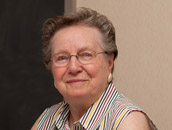 Helen Walsh - "We are always
welcome to talk with staff members
about any concerns we may have. Our
van is available twice weekly for
grocery shopping and doctors appointments. We have a lovely dining room with delicious and varied dinner menus. Our residents are the friendliest people in Windsor!"

---

Jill Johnson - "Living at Delamere
Woods is enjoyable, friendly, social,
and free from the tedium of
housekeeping."
---
Robert Daigle - "I have only been here for 6 months, but it's a big improvement from where I used to live. The staff is top notch. The amenities are great."
---
Anne Fugliese - "I have been at Delamere Woods since November 2004 and have no regrets. Delamere provides many great services if you wish to take advantage of them. I've made some wonderful new friends. All in all, it's a great place to live."


---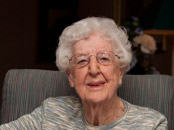 Anne Sullivan - "I would like to share with you why I like living here.
There are many reasons and some of
them are: My ability to remain independent with the assistance
provided by the great staff at
Delamere. I enjoy the fact that I can
do my own grocery shopping, get to the doctor, dentist, and post office with transportation provided by Delamere. My apartment is cleaned, bed linens and towels laundered weekly. Evening meals are served in the dining room at a minimal cost if I choose to do so. On special holidays such as Christmas, Easter, etc… a festive meal is served for residents and invited guests. It's a time for families and friends to be together as my gift. I enjoy many of the social activities including weekly trips, bingo, cocktail parties, pot luck, and arts & crafts. My biggest joy being here are the friendly, caring people, both residents and staff."